Scrupulous Process of Construction & Commercial Office Fitouts Design
How The Design Development Process is Done
---
Our design development process incorporates proven methodologies and creativity to meet your expectations, and our very own high-quality standards.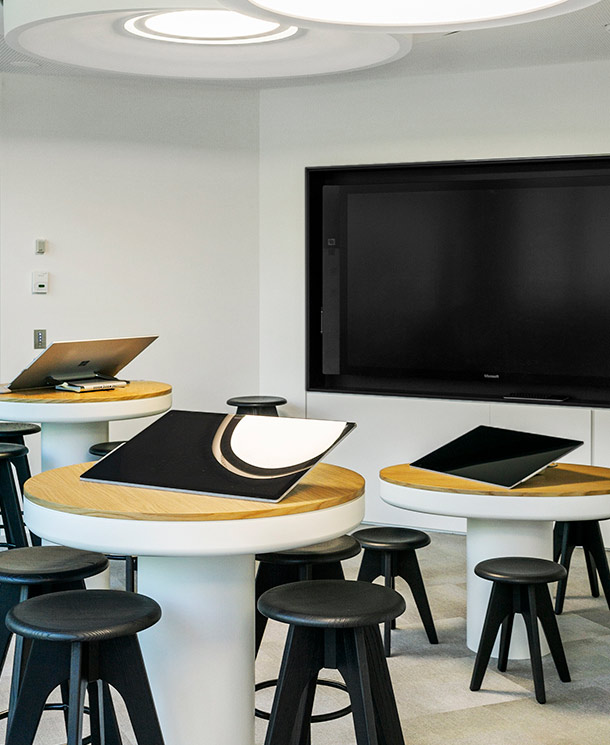 Better Design. Better Business.
---
We believe that good design can help increase the overall value of your company by boosting employee morale, improves productivity, and puts your business in a better situation.
Through making great public impressions and building employee engagement, fabulous workspace fit-outs can help your business become more profitable.
Different designing approaches used at Odyssey.
---
Our approach to design is tailored to your needs and can have varying involvement i.e.
We can work with your chosen designer
You can trust us to take charge of the design using our network of design consultants
It can be a combination of both where we complete your initial design by engaging with your designers and any additional consultants needed to finalise the design
Commercial Office Fitouts Design FAQS
Do you have experience in fitout design?
Yes, our company was established in 2003 originally as an interior fitout company. Over the years, we have built a reputable client base and expanded our services, but one of our core services include fitout designs.
Can I use my drawing for the fitout?
Yes, you can use your drawing and concepts for the fitout.
Our construction process revolves around you as a client, and we highly encourage you to provide detailed feedback.
We ensure that your goals are met by listening to your requirements and using our experience to maximise the benefits of your project.
Will Odyssey build from an external design?
Yes, Odyssey can build your project with an external design.
We can also accommodate your design needs using our network of design consultants.
Or we can work with your incumbent designers and fill the gap where needed.
How long does it take to complete a design?
The timeline to complete a design varies depending on the type of design and nature of the project.
When you choose to work with us, we'll send you an estimate that will help you understand the timelines and other factors that could affect the turnaround time.