Premium Interior Fitouts Sydney
Introduction to office fitouts and our expertise in the area.
---
Odyssey Construction & Fitout is a leader in superior quality & renowned interior fitouts in Sydney.
We deliver well-designed & professionally executed interior fitouts for your project.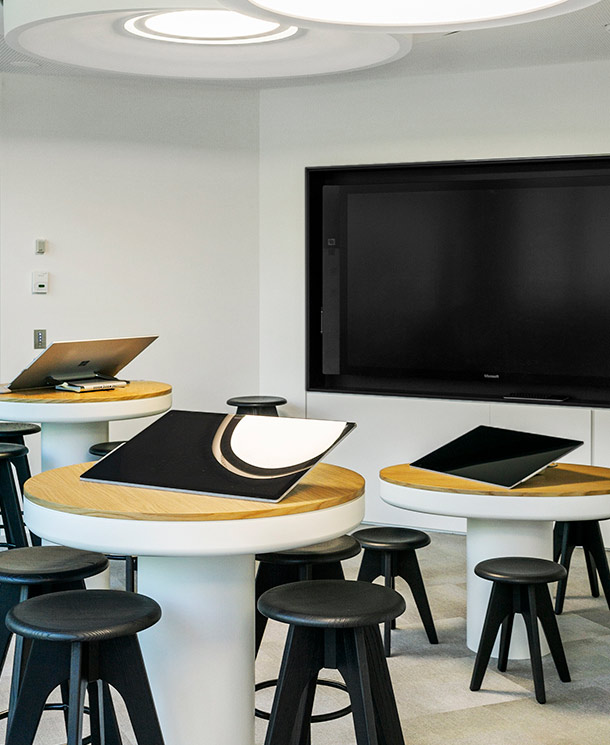 The Elegant Way to Make Spaces Work
---
A business's interior is fundamentally important in conveying the right voice for your business.
It is very much an extension of your brand and can either make a positive or negative impression.
Odyssey is a top celebrated brand among interior fit out companies Sydney and nation wide.
Project Samples & Case Studies
---
Please take a moment to browse our recent work.
If you are interested in leveraging our expertise and network of dedicated professionals, call us today and allow us to create the perfect commercial premises for you.
Interior Fitouts Sydney FAQS
What is a commercial fitout?
A commercial fitout refers to the process of transforming an interior space ready for occupation.
Normally, commercial buildings are bare, and you need to refurbish the inside space to fit your requirements.
The activities in a fitout usually involve floor installations, ceilings, divisions, and furnishings.
Building services like internet connection, electrical wirings, and cabling may also categorised under fitouts.
How much will my commercial fitout project cost?
The cost of a fitout project will depend on the size of your space and the design you want to achieve.
During the early stages of your engagement with a fitout company, you will receive a quote or project estimate, which includes the projected cost to complete.
How long will my fitout project take?
The timeframe to complete a fitout vary from one project to another.
The size of your space and the design you like to implement will also affect the delivery time. In working with a fitout firm, you should ask for a fitout estimate that includes the projected time to fulfill.
How to choose the best fitout for my business?
Ideally, you should choose a fitout company that has the experience in working in your sector.
Technical expertise is also an important qualification to narrow down your choices. Lastly, look into the completed projects or portfolio of the company to assess whether they can deliver the promise.
Do you handle all aspects of the fitout process?
Yes, our team can handle all stages of the fitout process.
We can help you develop a design or interior concept, build the actual space, and even help you maintain the building or office.