Child Care & Education Fitouts Sydney
What to expect with education fitouts and child care fitouts
---
Odyssey Construction & fitouts has a team of industry specialists in child care and education.
We specialise in creating revolutionary educational spaces while striving to meet the highest standards of quality.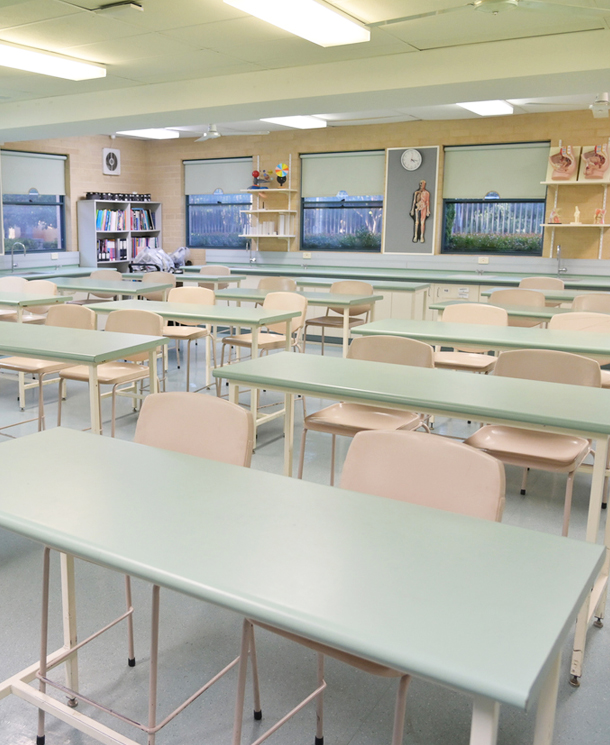 Creating Spaces to Nurture Creativity
---
Design and layout are two important elements of creating a stimulating environment for kids.
Many successful learning centres in Australia feature invigorating designs and colours that encourage creativity and imagination.
At Odyssey, we create beautiful educational centres that also follow strict safety standards.
How we can help to build your education space
---
We are passionate about building education spaces that foster learning and growth.
We do this by ensuring that our bespoke designs and fitouts are brilliant in both form and function.
Our process revolves around you, so we make sure that your goals are met by listening to your requirements.
What is an education fitout?
An education fitout refers to the enhancement of the interior of a school, learning centre, daycare facility, and other similar spaces intended for child learning.
This specific type of fitout project involves choosing the right combination of walls, paints, floors, lightings, and furnishing to provide a conducive learning environment.
On top of aesthetics, the fitout also involves building services such as electrical wiring, cabling, or internet connection.
What type of education fitout projects do you take?
At Odyssey, we accept different education fitouts in Sydney and nationwide.
We love creating spectacular spaces for kids such as child care centres, learning centres, daycare, primary schools, and similar facilities.
How long will my education fitout project take?
The time needed to complete any fitout work varies from one project to another.
The size of the space and approved design are two critical elements that will determine the time needed to complete a fitout project.
When you choose to work with Odyssey, we will provide you with an estimate that contains not only the timelines but also the cost, manpower, and regulatory requirements.
Are your projects compliant with the Australian Standards for safety?
All fitout projects that we undertake at Odyssey follow strict compliance standards.
For our education fitouts, we make sure that our design and layout are in compliance with the necessary regulations in Australia such as the Educational Facilities Standards and Guidelines (EFSG) established by the NSW Department of Education.