Best Aged Care Fitouts Solutions
Introduction to aged care fitout and our approach.
---
Odyssey Construction & fitout now accepts aged care fitout projects.
We work collaboratively with design professionals specialising in Age Care to ensure the best outcomes for our clients.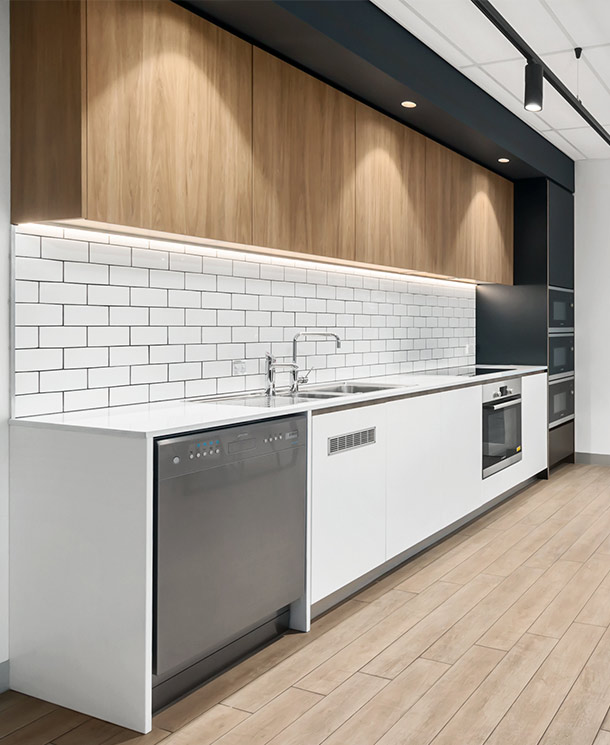 Your Residents & Staff Deserve The Best
---
We are always meticulous in working on aged care fitouts.
After all, we want to create a space where residents can live a comfortable retirement and for the staff to work in harmony.
So in aged care fitouts, we prioritise safety and accessibility without compromising on aesthetics.
What you can expect and how it's done
---
When you choose Odyssey, you can expect to enjoy an excellent, tailored-fit aged care residence that is brilliant in both form and function.
We work closely with you at every step to achieve this goal, regardless of the delivery model.
We pride ourselves on the ability to deliver exceptional service and build and maintain a lasting partnership with you.
What is an Aged care fitout?
An aged care fitout refers to enhancing the interior of a facility intended to be a relaxing space for retirees.
The fitout involves choosing and building suitable designs for the floor, walls, ceiling, and furnishings.
Other building services such as electrical wiring, internet connections, and cabling are also included for aged care operations.
How long will my aged care fitout project take?
The estimated date of completion for any fitout work varies from one project to another.
The approved design, space constraints, and size are all crucial factors that affect the turnaround time.
When you choose to work with Odyssey, we will provide you with a comprehensive estimate that will help you understand the timeframe alongside the cost, workforce, and compliance requirements.
Are your projects compliant with the Australian Standards for safety?
All fitout projects that we undertake at Odyssey follow strict compliance standards.
We ensure that our design and layout comply with the Aged Care Quality Standards for our aged care fitouts.