Office Refurbishment Sydney Where Style & Substance Meet
Needs for refurbishment and what you expect to achieve
---
Odyssey Construction & Fitout are experts in workplace solutions & office refurbishment in Sydney and across Australia.
We have decades of experience in office fitouts that you can leverage to reinvigorate your entire business.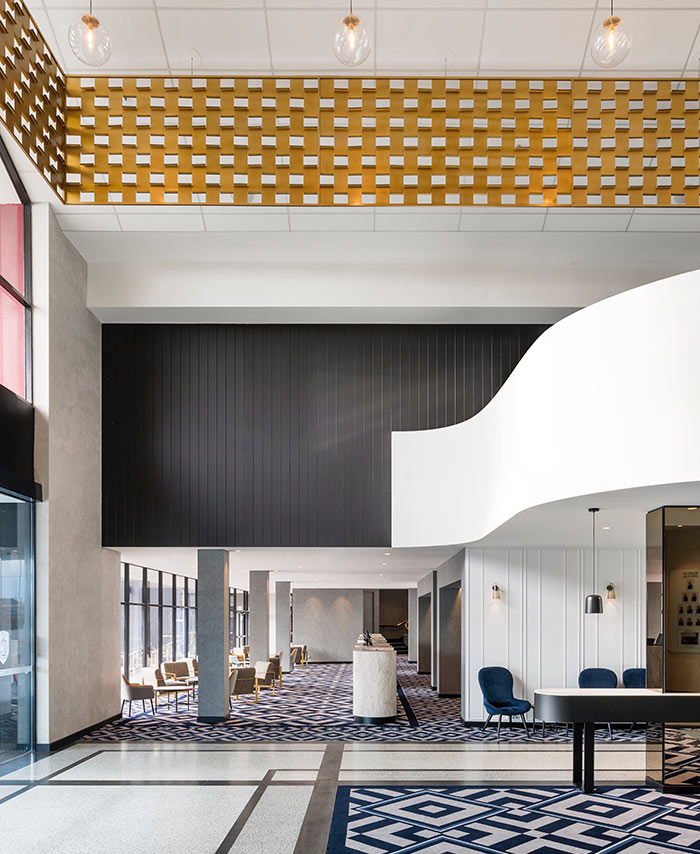 Building Better Businesses Built to Stand Out
---
Odyssey understands the importance of minimising disruption to our client's business and aim to complete any refurbishments without any or negligible inconvenience.
Our team starts the process by listening to your unique requirements and objectives. We also find what is currently working within your current space while identifying the opportunities for improvement.
How we can help you with your refurbishment project
---
Odyssey can handle the entire project from concept design through to completion, transforming your workplace for maximum efficiency and aesthetics.
With our experience and technical know-how, we can ensure that your new workspace exceeds expectations, and is delivered on time and budget.
Office Refurbishment Sydney FAQS
What is an office refurbishment?
An office fitout refers to the improvement of the inside space of a business space such as a legal firm, marketing agency, bookkeeping agencies, and more.
The fitout includes walls, tiles, ceilings, furnishings, lightings, and other elements that could enhance the office space.
It also includes cabling, electrical wiring, and communication lilnes that are tailored fit for health support operations.
What are the advantages of doing a refurbishment?
An office or commercial refurbishment provides the benefits of a new of workplaces – such as boost staff morale, productivity, and your business's public impression – without the cost of moving locations.
How long will the refurbishment process take?
The timeframe for any fitout work will vary from one project to another.
Size, design, and regulatory compliances are important factors to determine the time of completion.
When you choose to work with Odyssey, we will provide you with an estimate that contains not only the timelines but also the cost, manpower, and regulatory requirements.
What are the regulatory needs & approvals needed in refurbishment projects?
The standards stipulated in the Building Code of Australia serves as the main regulatory requirement for a commercial refurbishment.
You may also be required to apply for additional approvals depending on the nature and size of your refurbishment project.